Fibreglass Roofing
Fibreglass roofing by TMI Roof Coating provides the ideal solution for flat roofs. It is tough and hard wearing and lasts at least 20 years. It is simple to repair should it be physically damaged and can be  easily be extended or re-furbished.
Rubber Roofing

TMI Roof Coatings use Firestone building products as they are specially designed for a range of small residential flat roofing needs. We use high performance Firestone RubberCover EPDM rubber membranes with a range of accessories to provide watertight and durable roofing solutions. Whatever your roofing requirements be it extensions, verandas, dormers, porches, garages, carports, garden sheds, balconies, gutters and trailers TMI Roofing has the answer. Our rubber roofing is fire resistant, extremely durable and environmentally friendly.
Tile and Slate Roofing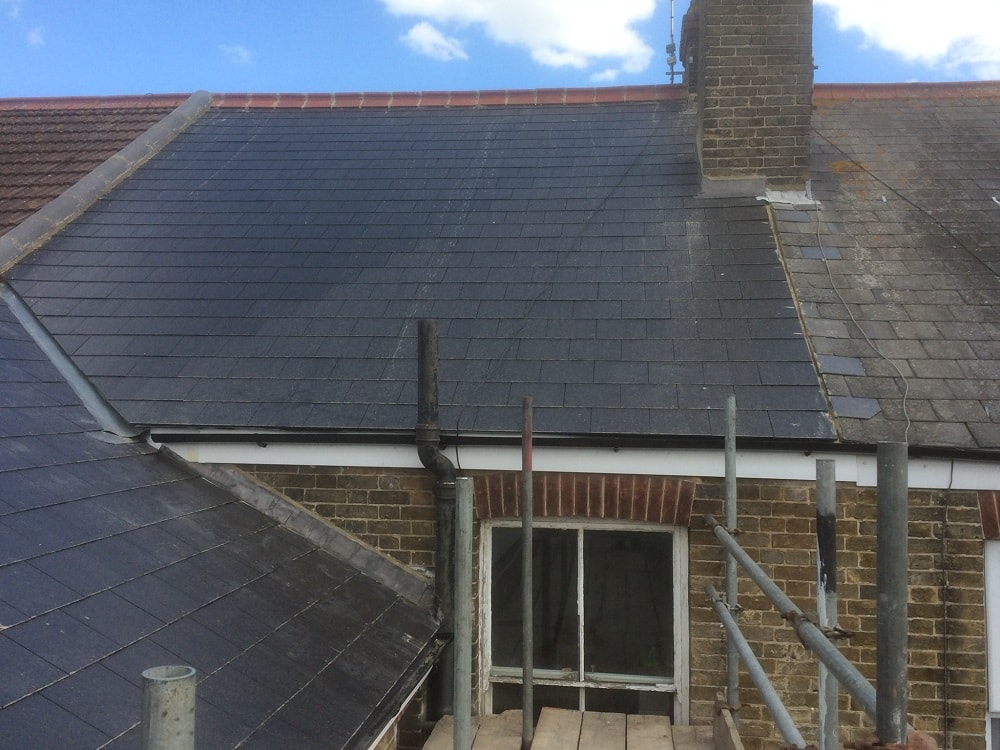 The most commonly used roofing materials are tiles and slates. TMI Roof coatings provide a wide range of Tiles in either concrete or clay. Our tiles are available in a wide range of designs and colours making them more suitable for modern houses than slates. Slates are usually grey in colour but are available in different shades, textures and patterns. Slates tend to be used on the more traditional style of home.
Steel Roofing
Steel roofing is incredibly light and low maintenance. TMI Roof Coating supply a range of steel roofing in different grades depending on your requirements. Our steel roofing is available with matching steel cladding & guttering. Whatever your needs TMI Roof Coating will find the right solution for you.